برنامج بى إس بلاير  BS Player هو أحد البرامج المهمة جداً والأساسية والتى لابد من وجودها على أى جهاز كوبيوتر . نظراً لأنه يحتوى على الكثير من الكودك الذى يغنيك عن العديد من مشغلات الميديا الأخرى . فمع هذا البرنامج يمكنك تشغيل كافة الإمتدادات الصوتية والفيديو مهما كانت صيغها أو الأكواد التى تحتاجها
كما أن البرنامج يطلق عليها برنامج الترجمة وذلك لأن به خاصية إضافة ملفات الترجمة إلى الفيديو والتحكم الكامل بلون وحجم
وفى هه التدوينة أقدم لكم
إصدار جديد من مشغل الميديا الشهير | BS.Player v2.73 Build 1083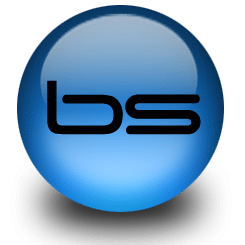 Ever since the very beginning in the year 2000, the BS.Player has been one of the world's most popular multimedia players. It is popular for many reasons, one however should be pointed out: BS.Player is the first player ever to enable its users to focus on watching the movie instead of dealing with poor computer capabilities or running around looking for a proper setting and codec. Because it does not use much processing power it is suitable for all those who use slightly less capable computers. The multimedia playback has not been and will never be disturbed by any annoying technical problem often experienced with software of this kind.
إصدار جديد من مشغل الميديا الشهير | BS.Player
YouTube support
New functionality – it will play YouTube videos directly from the net and it can save these videos to your hard-drive as flv files for later playback. Now you can download all of your favorite YouTube videos directly to your computer simply by using BS.Player.BS.Player has full functionality as YouTube player and as YouTube downloader, for any YouTube content.
Playlists support
The playlists support is great. They may be imported from BST and M3U (Winamp) records, saved, edited and added new files from any folder, as well as URLs.
Display subtitles
Beside the basic functions such as font type and size selection, the program supports many others: shadows, outlines, subtitle location on the screen, etc. Bad subtitle timings can be fixed within the program itself with simple keyboard shortcuts. BS.Player can display two external subtitles (.srt, .sub, .txt…) at the same time. You can select position of both subtitles and enjoy dual subtitles in two different languages with your favourite movie. BS.Player also supports displaying subtitles in .mkv files for those high resolution movies with subtitles.
BS.MediaLibrary
All multimedia files on your computer's hard drive will now be listed in the BS.MediaLibrary™. From now on they will always be within your reach. MultilingualBS.Player™ 2.72 is an international product, targeted to all and any user worldwide. With its multilingual subtitle support and full multilingual menu it is greatly helpful to those who are not native speakers of English language.
Resizable movie window
Want to experience the cinema feeling in the comfort of your home? Here are the instructions: choose your favourite movie, make some pop-corn and adjust the movie window size to whatever you want. A full-screen movie is only a click away..
Whats New:
Fixes and improvements:
– when Always on top was activated main window was frozen, fixed
– when display was changed or connected/disconnected, it would automatically start playback, fixed
– some other bug fixes
– decoding improvements.
إصدار جديد من مشغل الميديا الشهير | BS.Player
مساحة البرنامج 70 ميجا
انتهى الموضوع
تابعنا دائماً لتحميل أحدث البرامج والاسطوانات والكورسات بروابط حصرية
كلمات مفتاحية :
تحميل آخر إصدار جديد من مشغل الميديا الشهير | BS.Player  , تشغيل الميديا , مشغل الفيديو , بى إس بلاير , تحميل برنامج بى إس بلاير 2018 , آخر إصدار من برنامج تشغيل الميديا , تشغيل كل صيغ الصوت والفيديو , برنامج واحد لتشغيل كل الصيغ , BS.Player , برنامج BS.Player , تحميل BS.Player , تنزيل مجانى BS.Player , برنامج الميديا BS.Player , برنامج تشغيل الفيديو BS.Player 2018 , حمل برنامج BS.Player 2018
---
---